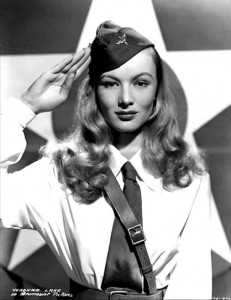 So now that the elections are over for the time being….you still have a call to duty! Whether you've got short hair, long hair, fine or thick hair, it's your "do-to-a tee"  we are talking about here. Check out  Kevin's top "Holla Do's hair care tips to turn your lack-luster post election day tresses into luscious locks just in time for the upcoming  holidays. These 10 simple ways to tweak your existing routine will get your hair in tip top shape and primed for  styling those  "Holla Do's!"
1. Get Regular Trims!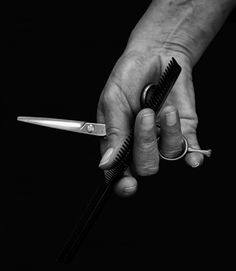 Regular trims will keep your hair healthy. Depending on the thickness of your hair you should visit your stylist every 6-to-8 weeks. If you are trying to grow your hair and worried that your stylist will cut too much off…stop worrying and go for regular trims, but be sure and tell your hairdresser you only want the ends "dusted." (This is hairdresser lingo that every stylist understands… you'll walk away with healthy ends and the length you wanted to keep!
2. Don't Just Brush this Advice Off!
Hair is weak when it is wet. When your hair is wet, think of it as your most expensive delicate silks! When wet, comb your hair rather than using a hairbrush. This practice will help prevent dreaded split ends.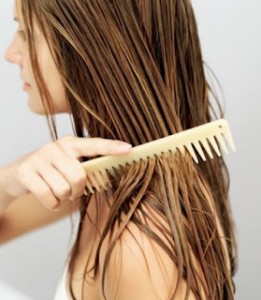 3. Wash Your Troubles Away!
When shampooing, give your hair a thorough wash! How? Make sure you massage your scalp using the tips of your fingers in circular motions~ Do this a half a dozen times to give it a full cleanse – and be sure you rinse your hair thoroughly. Get in the habit…. You'll see and feel the difference!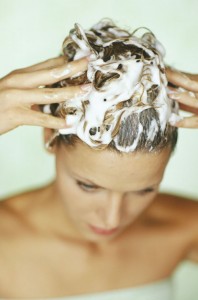 4. Have a Blast!
Seal hair cuticles by blasting your head with cold water once you've rinsed the conditioner out – this will give your hair more of a shine. If you don't want to shock your entire body in the shower with a blast of cold water- Seal the deal this way: Simply run your head under the tap in your bath tub once you are out of the shower-only your scalp and hair will get the cold blast!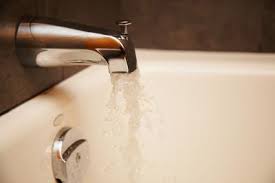 5. Get a Happy Ending!
Dry ends can make your hair look a lot less healthy than it is. This is when you need a protein rich leave-in conditioner. "It's A 10 Miracle Leave-in Conditioner" will have people asking you how'd you get such bouncy hair? – It's a bit on the pricey side, but you won't need much and it's a fabulous product!
6. Dry this at Home!
Don't just use dry shampoo when you're short on time and your hair is looking a little greasy – it's great for creating volume on fine or flat hair too for everyday styling. Check out our very Polished Hair Care's "Dirty Girl Dry Shampoo" and Kevin's other  parabens free specially formulated haircare products at the Salon.

7. Strike the Right Balance!
Whether your have a side or center part, make sure you keep the back of your part centered at the crown This styling tip will balance your look and prevent one side from looking flatter than the other! (Queen of the Hair-Flippers, Kristen Stewart has the zig-zag part down to a sexy science!)
 8. Pre-Treat  Your Tresses!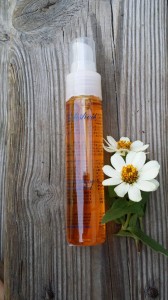 *This is a great hair tip for the colder months when windy weather and central heating can dry hair out: Use Polished Hair Care Argon Oil to pretreat hair BEFORE you Shampoo- spritz and leave in for 20 minutes before you wash!
9. No Need to Get to the Root of the Matter!
Always remember when washing hair to concentrate more on shampooing the roots, but use conditioner mainly on the ends. Only put conditioner on the roots if really needed as it can cause your hair to look flat!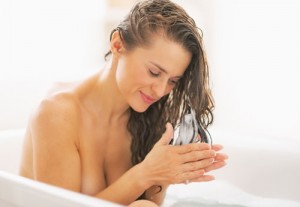 10. Less is More!
Best tip for moisturizing your hair: don't overdo it with the product, a little goes a long way and your hair will only take on what it needs. If you invest in quality hair care products, use them sparingly~ your hair and your wallet will thank you!
* To strengthen your hair, you need to eat a high protein diet, particularly at breakfast and lunch, so jam-pack your diet full of omega-3 fatty acids: Have some Salmon for Lunch today! Bon Appetit!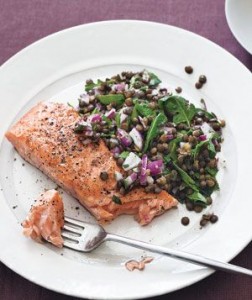 Work these haircare tips into your normal routine and next week we will take a look at Holla Do's Hair Styling tips  to bring out the Glamour Diva in you for all those holiday parties you'll be attending.
Until next week, I really do love you all and I really do mean it!
Kevin