Kevin's Top Five Favorite Holla~dos for the 2014 Holiday Season! Whether you are in the DIY mode, or planning on heading to our Style-on-the-Go Dry Bar to get "done up" for your holiday event, we've gathered what we think are the top five looks for the holiday season.  Glimmer and shine, it's the Holla-do inspiration post!
1. Get Swept Away
Side-swept hairstyles are a hot trend for your 2014 holiday look. The side sweep is flirty, sexy and when well executed, can be very sophisticated… Work in a braid, add a few curls, or just keep it sleek. (You can also take the side swept look to the next level by adding a subtle jeweled accessory to set it off.)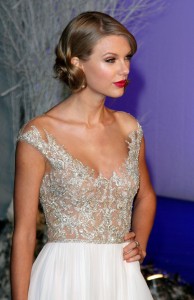 You can loosely pin up a side do like Taylor Swifts' winter gala look, or leave it down for an extra sultry look: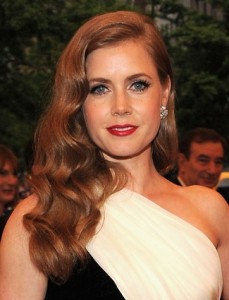 2. Pony Up!
A pony tail is the perfect hairstyle for a holiday party. The pony is casual and classy, and trendy at the same time. You can wear your pony high, low, pumped up, curled, straight, or swept to the side. It's easily modified, always fun, and a look that you can often often accomplish without the help of a professional.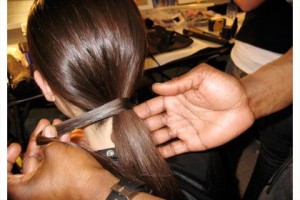 Try a high pony for that vintage 1960s vibe…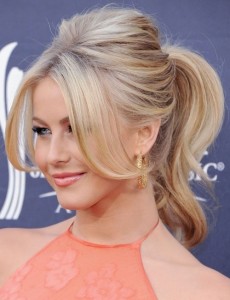 3.Knot a Braid???!!!
Yes a braid!…Braids are not just for Heidi anymore and in fact, they are huge trend at the hair shows! You can incorporate a braid into your Christmas hairstyle and transform an ordinary do into "Holla do!"  Add a small braid to your style to create texture and style. Braids make your style go from every day to something special. (Some of my clients even braid Shrink Link Extensions into their hair.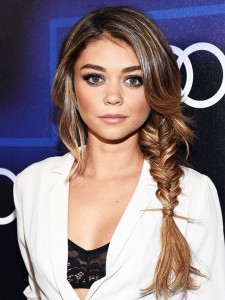 You can also try loosely braiding a section of your hair for a romantic look, or turn a braid into a sleek chignon.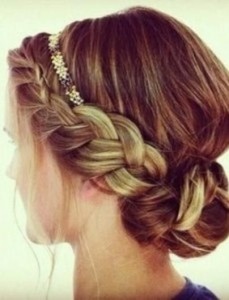 4. Be a Shining Star!
One of the best ways to make a statement is to "go straight" for the holidays. You can do this at home or book an appointment at our Style on the Go Dry Bar! For a truly "Polished" look, be sure to keep a purse size spray bottle of Polished Hair Care Argan Oil and a comb in your handbag. Not only will this ensure your hair stays sleek for the evening, but the Argan Oil will amp up your shine factor!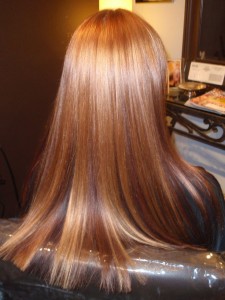 5. Get Shorty!
Holiday hairstyles for women with short hair is all about texture. Rev up your short hair with a style that is a little more than your every day look. Depending on the length of your short style, you have several options for the type of texture your can add. For ultra short pixies, go for a smooth blowout and add shine. If you have a longer bob, add curls. Curling your hair in ½ sections with a curling iron (after you've blown it dry), and curling sections in opposite directions with give your hair lots of "Holido" movement! A light styling, such as our "Stop a Bird in Flight" spray will help hold the look in place and at the same time add some "ree dunk you lous " amount of pretty shine!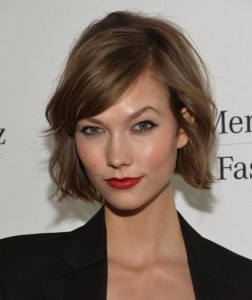 We hope you are inspired by our  favorite "Holla dos." And don't forget, if you want to knock it out of the park at your office holiday party this year, make an appointment for our Style-On the-Go Dry Bar and we'll make you the belle of the ball!

Love you mean it,
Kevin