We're not going to lie and tell you box color is the worst thing ever for your hair, because we have actually seen some halfway decent results….however… That said…..having "halfway decent" ( which is what you get) vs. truly beautiful healthy vibrant hair color is a pretty major difference….
It's the difference between drab and fab…..

So if you are a box hound (we're not judging here), we want to personally encourage you to add just this to your New Year's resolutions: To come in for one color consultation, because sister, we promise it will rock your world….
You see, the thing is, over time (and those of you who do your own can attest to this), box color simply stops delivering the desired results.
For starters, box color is formulated so that everyone and anyone can use it, but not everyone's hair type, condition or color is even remotely the same. In fact, most box dyes are formulated with maximum amounts of pigment and developer, so that it is able to work on most people. The chances are if you've  dyed your hair previously, your processed hair isn't going to need that strong of a developer…. The result of repeated use of box color= DAMAGE TO YOUR TRESSES…
We can accurately create a color for you.  When you come into the salon, we can look at your color and your hair and make educated decisions about how to get the color result you want. We look at the natural hair level and the undertones as well because those factor into our final result. We NEVER use just one color, we create a formula often using 2 or 3 colors that gives you the best results. Moreover, we can adjust the formula based on the condition of your hair.
We also have different techniques for applying color based on your hair condition. Applying color to hair in great condition is completely different from applying color to hair that has been damaged or is very porous. We care about the condition of your hair and want to make it look great and feel great. Professional color will keep your hair feeling healthy…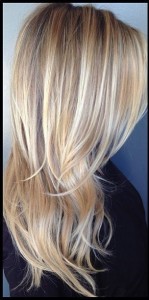 Yes…we've have seen some decent box color ,but more often than not, we see box color when someone is coming to have us fix it. Fixing botched color is expensive because it requires several processes.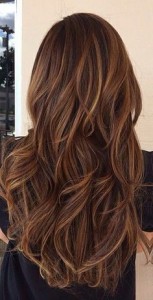 2015 is going to be a really stellar year, don't you think? – so why meet it "head on" with fabulous hair?
love you mean it.
Kevin, Annie and Tina