With holiday parties just around the corner, you are probably planning the perfect outfit, complete with sequins, shimmery make up looks and elegant nail art… After all, a girl has to compete with all the holiday glitz if she's gonna get noticed!
So what about your hair? Well… It's time to ramp up your look with some fresh highlights of course!   In some of our facebook posts as of late, you've probably noticed us talking about Balayage… And here at Salon International more and more of our clients are coming in and asking for the increasingly popular balayage highlight technique. The truth of the matter is Kevin has been using both the foil technique and this amazing hair painting technique for years…. On a trip to Paris several years ago Kevin noticed this French-hair painting technique… but says in fact, "Balayage has been around for a long time~ Super model Gisele Bundchen, with her luscious sun-kissed locks, made women all over the world want the look, and I LOVE IT!"
So more about the actual technique: Balayage, which is also called "hair painting," creates the most natural-looking highlights because they are painted on by hand, and your colorist can scatter them throughout your hair in a more truly "sun kissed" way. Kevins says: "When you use foils only, you have to work row by row, which can make the highlight pattern look a bit too linear.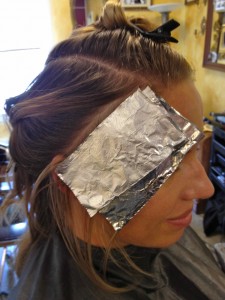 That's why I love balayage! With this really creative technique, I have much more flexibility on where I want to place highlights. I "paint," and the result is much more natural looking. To begin with, I start painting your highlights on at midshaft, just where the sun naturally hits your hair the most. Then, I gently paint up towards your roots, which makes the growth at the scalp look more gradual. (When you use foils, the entire section is coated evenly with color, and then wrapped up in the foil, and the heat from the foil makes that piece uniform in color from roots to tips. With the foil technique, as your hair grows out, the demarcation at your roots looks like a straight line, making it look a lot less like natural.)   "I've also had clients coming in and asking for the grown-out ombre highlight effect. For this current trend, balayage is the definitely the way to go.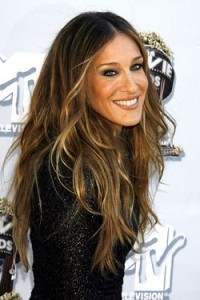 It also has another added benefit: Longer lasting results. "Since the grow out at the roots isn't as obvious, you can wait a litter longer before getting a touch up. Foils usually require a visit to the salon every six weeks, but with balayage, a client can go eight to ten weeks.

How's that for a stroke of genius?
Love you, mean it!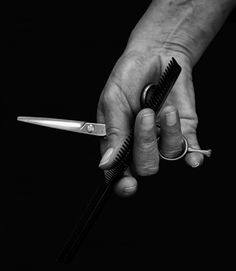 Kevin.