Ever notice how the colors a person wears can affect how we perceive them? Well… according to a recent British study, red and pink, for example, are thought to signal sexual attractiveness, whereas darker colors like black, browns and dark blues convey the impression of authority. Subtle colors like this gorgeous understated come hither (heather) palette of  greys, soft browns and taupe  underscores a stylish confidence that says 'I am ready for the new season'
This theory of color analysis implies then, that certain colors are capable of either emphasizing or, (heaven forbid), de-emphasizing one's attractiveness to others.  We  know our clients are pretty stylish women..so  you're probably thinking "well, duh" right about now…
Oy… What we are actually driving at here is CHANGE. We all crave change every now and then… And with the cooler winds of autumn blowing in, it's not just in the salon world that we see that desire for change going into effect…. In fact, if you're like us, you may have even felt the subtle excitement in the air at the very thought of change… In the style landscape for example, just being able to retire those tired summer flip-flops and once again don a pair of stylish boots, a figure flattering jacket, and a burst of color with a pretty scarf are the easy, no-brainer changes we all seem to look forward to. It's actually been the topic of small talk around these parts as we've been out and about running errands. We feel, hear and see the buzz of excitement… and just like every year, it all begins when you see that first spankin' pair of boots on someone else that makes you think, "oh goody, it's time for that change….
But… when it comes to updating your look for fall, change doesn't stop with a few accessories… it also means a tweak to your color palette, which is why we are booking more color appointments than ever… and it's why in part, we are proud to announce an important change here at Salon International….
Let's all welcome our new stylist and color expert, Tina! You're going to love her. With her pretty darn amazing people skills (trust us, we are already smitten) and her clear passion as a stylist, we couldn't be more pleased to have her join our team. She's won us over with her spot on skill set, her easy going personality and her passion for making people look and feel great!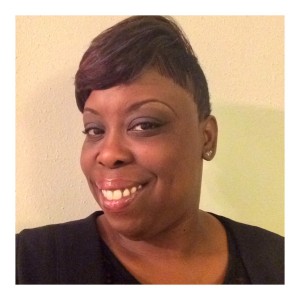 We know she will be making our clients very, very happy and that's as important to us as it is to you. So with the winds of change upon all of us, we are confident that Tina's expertise as a colorist and top-notch experienced stylist, (not to mention her breezy personality) will simply sweep you away. From major overhauls, to soft and subtle updates, Kevin and Tina are ready to take your fall color to the next level (no pun intended!) Let Salon International get you fall-ready in no time!
Between her and Kevin you can dive "head first" into autumn… after all…a new season means a new you!
Until next week.
Love you, Mean It!