Have you ever made a hair appointment thinking you REALLY want a new look and then…  arrived for  your appointment without actually knowing definitively what that "new look" looks like?  Maybe you've even found yourself sitting in the waiting area of your salon, minutes away from the chair, "speed reading" through every magazine out on the table in the hopes that you will find the picture that best describes what you THINK you want, even though you STILL don't know what you want.  If that's the case, you probably couldn't even find a picture in any of those magazines anyway….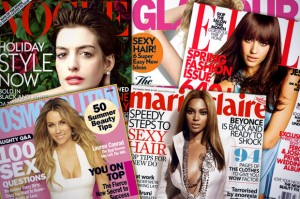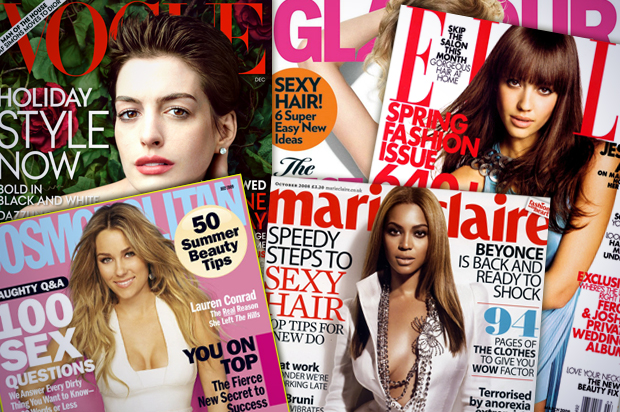 And then there is the last ditch effort to provide an image (because if you've heard it once , you've heard it a million times..bring a picture with you to the salon)….  As you look over and see your stylist preparing the chair for your session, you might even have reached for one of those large flat, thin look books that seem to contain a lot of really dated spikey- overworked hairstyles and bizarre cuts that make you think 'who in the world would wear their hair like this???'.  You've probably never even seen anyone walking down the street wearing any of those hair styles-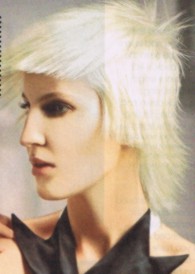 anyway  we digress … back to the point of this post….which is, how to get a great new look and how to get the most out of your stylist through good communication….   Disappointment comes from unmet expectations, unmet expectations often comes from poor communication.  Here are four sound tips to help you get exactly what you want  from your stylist, even when you don't know exactly what you want…
1.  Prepare Yourself:  If it's your first time going to a new salon, do your homework.  Read google reviews ( we say google because they are verified and can not be faked…) Reviews will help you get a feel for the salon, the services offered and whether or not you will be in good hands. Then…take the time to think about your hair as it is . What do you like about it ? What do you not like about it?  If you're not good at explaining things or talking about yourself to others, go ahead and jot those thoughts down. If anything, writing what it is you want to change will help clarify (if even to yourself) what it is you really want. How many times have you looked at someone else's hair and thought to ourselves "I love her hair," or "I want her hair"?  Getting ideas and pictures on how you want your hair to look, even if you yourself believe it's not possible given the current length, color, state of your hair, will still help your stylist get to know you and your hair goals.
2 Put those ideas and your stylist to work: Hairdressers love to cut and style hair, that's why they do it. Don't be embarrassed to explain what you want done to your hair, hairdressers are after all, there to help you. The best loved hairstylists are not just loved for their skills with the scissors, they are loved and followed because of their outstanding people skills as well…. And ps: they WANT you to tell them as much as you can about what you expect for your outcome!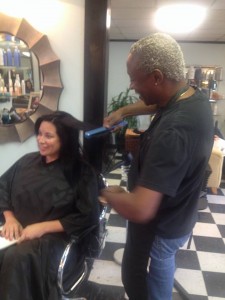 3. Keep an open mind:  If it turns out that your vision for change is one that simply won't work, don't despair and stay with it! Talk to your hairdresser and be open-minded about any suggestions they might have and at the same time, don't be afraid to speak up. The cut you want may not work, but there is something similar that will.  Discuss alternative options and make sure that you and your hairdresser are happy and clear on any styles BEFORE your session begins.
4. Be nice, be kind, ( and please, unwind):  Of course a skilled stylist is key to a great outcome when it comes to your hair…. but keep in mind  you have some super powers of your own….The energy you bring to the chair is sooooo important. A positive, kind attitude has the power to inspire everyone around you  to be the very best they can be….and this includes even the most seasoned, skilled stylist.  Remember, you are the muse and your stylist is the artist…together you can create something worthy of a big round of applause!
Until next week… love you, mean it!