If the old southern quip, " the bigger the hair, the closer to God" has any truth to it, hair extensions are most definitely the new religion in the hair care industry, and one of the hottest trends in Charleston, South Carolina.  And since the technology keeps evolving and has in fact, gotten better and better, a few months ago Kevin decided to fly out to L.A. and take some classes on the most recent trend in application. The result? Salon International is now a certified ShrinkLINKS dealer and Kevin is a fully certified ShrinkKINKS technician and stylist. And this, my  whispy- haired friends, is a good, good thing. Why should we care? First because there is now a Mt. Pleasant S.C. hair stylist who is an expert hair extensions technician, and secondly, (at the risk of sounding like an infomercial here,) because ShrinkLINKS offers an amazing hair extension system that is as affordable as it is durable. Best part of it all? ShrinkLINKS is a patented, one-of-a-kind hair extension bond that requires NO GLUE!!!!!
Thus, not only does this mean that an entire head of extensions now only take 2-3 hours ( as opposed to the old 6 to 8 hours with the glued extensions), but the ShrinkLINKS method is extremely durable and can last for as long as 3 months with minimal maintenance.  So move over, Jennifer, Lindsay, Paris, Beyonce and all you other famous starlets…Long cascading veils of gorgeous locks are not just for the rich and famous of Hollywood anymore…. Charleston's finest are rockin' the extensions too!
So if you are interested in having, long luscious cascading locks, call the Salon for a free-no-pressure consultation. ShrinkLINKS will make you a very happy lady, we promise!  Look for Snips and Tips Blog post next Sunday. We have some lovely surprises in mind for you!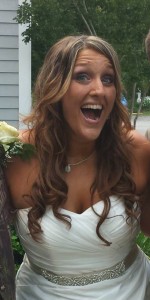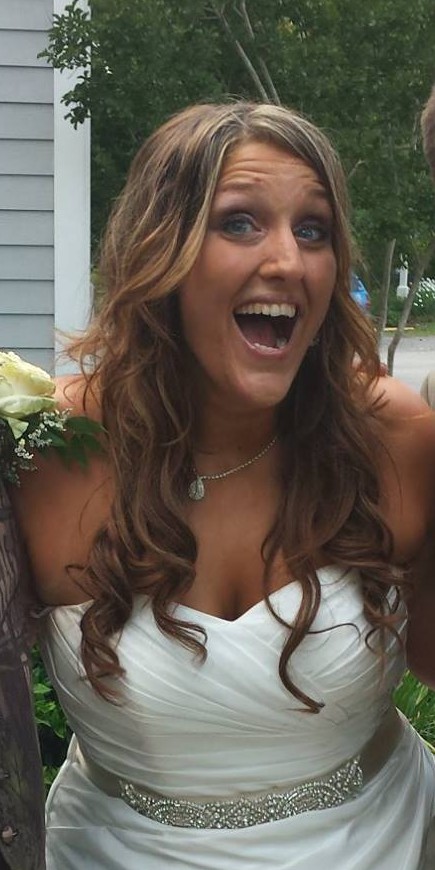 another happy customer 😉