By now we all know that UV light damages hair, and is especially brutal on color treated locks as it causes the dye molecules to oxidize and fades your color. Highlighted blondes know this very well because their locks, if unprotected, tend to turn brassy and dry!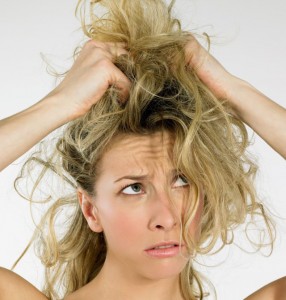 (photo:courtesy of dailysavings.allyou.com)
So, if you're going to spend a long day in the sun, protecting your color-treated hair from exposure to UV light is vital, especially if you expect to make your color last between visits. A hat is of course, an excellent solution: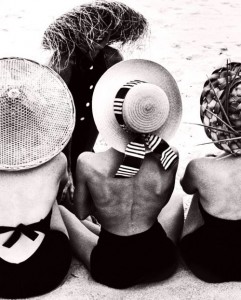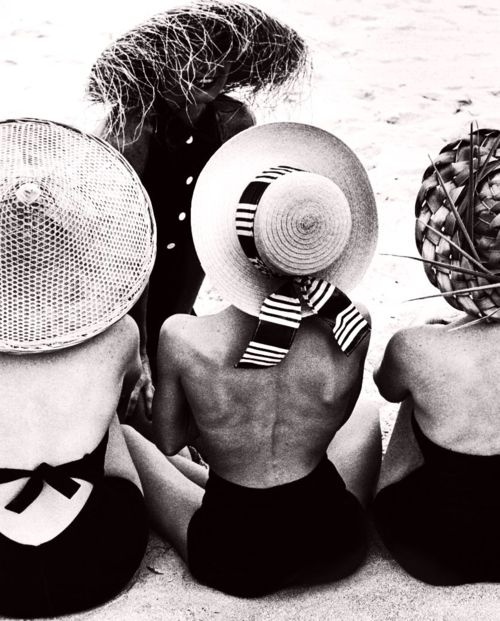 but if a wearing a trendy hat isn't exactly your style..
or you just can't wear a wide brimmed hat everywhere you go…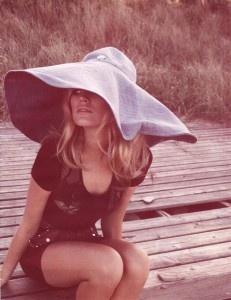 Consider these other ways to protect your hair color from fading and your hair from getting too dry. As a part of your morning routine, take a few drops of Argan Oil (Polished Hair Care has the best; stop by the salon to pick a purse-sized bottle), simply rub a few pin –sized drops between your palms and apply to your damp hair. Turn head downwards; start by massaging lightly into your ends, and then work your way to the top of your head~ if you are headed to the beach for some sun and fun, there is no need to blow-dry your hair, just let it air dry. While it's still damp, twist it loosely into a bun. That way, when it dries, you can rock the beach hair look and enjoy some added shine!
Another way to protect your hair in the sun is to add some conditioner to your styling routine when you get out of the shower. That's right! After you've washed and conditioned your hair in the shower and are getting ready to style it, take a dime-sized dollop of conditioner and apply it to damp hair the same way you would with the Argan oil. Leave the conditioner in while you are at the beach~ (think of it like a light hair mask for the day.) After you've soaked up those rays and head home to shower, you'll notice a marked difference because your hair will have had the benefit of being deep-conditioned. You can always stop by the salon to choose a specific conditioner for your hair-type.
What about sunscreen products made specifically for hair? Ladies and gentlemen take note: SPF ratings listed on hair-care formulas with sunscreen are misleading because they cannot claim to provide a specific level of UV protection, whereas an actual sunscreen formula can. (Yes… you can actually use a spray-on sunscreen on your hair. We suggest using a spray-on sunscreen that's alcohol-based for a light, quick-dry finish. Apply it the way you would apply aerosol hairspray as the last step in your hair styling routine.
What ever method you choose, reapply a few times if you are spending more than a couple of hours in the sun.
Follow these tips and you'll be pleasantly surprised at how long your hair color will last!
Until next week…stay beautiful Gurls and Gents, and be sure to "take cover!"