If you are anything like the rest of us, you probably did some over indulging with your favorite foods over the holidays with friends and family… don't worry…that's okay! Trust us when we say, we know that it's practically unavoidable with all those goodies flying around…
( Well….it sure feels like the pies were flyin' this holiday!)
So, if your digestive system has been in overdrive with holiday treats and heavy meals, take cover! Now is the time to give your body a break.
That said , we are dedicating today's Snips & Tips blog post to a few healthy reminders (and tips) for getting our beautiful selves back on track…
1. Get Sassy
To reduce cravings for sugary foods,(especially after over indulging) drink a lot of water. We love this sassy water recipe from the Flat Belly Diet- it actually soothes your digestive track and it tastes good too!
2.   You Don't Have to 'Leaf' it All Alone!
We're not going to sit here and tell you to avoid all those wonderful treats that you are sure to come across between now and New Year's ( 'cause they're still flying around!)….but, we  encourage you to maybe add some greens to every meal. It's not necessary to eat exclusively leafy foods  to reap the benefits,(nobody likes those impossible  straight salad diets anyway!) but be sure to incorporate some dark leafy greens and fresh vegetables~ your hair skin and nails will show results in just one or two days!
3. Recharge:
Recharge with a good 30-minute walk after dinner for the next few days… even if you don't feel like it. A short walk will help you unwind before bed, and getting plenty of rest is key to feeling and looking great!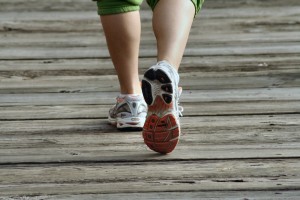 We also hear that variant strains of the flu are going around right now…so DO be an obsessive hand washer! A good friend who is a nurse tells us: it's the final friction of wiping hands after a soap and water wash that removes germs!
See… it's not that hard to get back on track, and still enjoy the rest of the holidays. We wish you all a safe a happy New Year's…. and until next time…
Love you, mean it…
Kevin, Annie and Tina!