This past week Kevin sent his little elf helper out on the  town to scout out where to pick up some holiday hair bling…and the good news is this: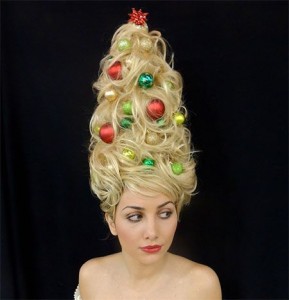 1. This holiday season there are no shortages of gorgeous hair ornaments in the stores about town! Just a quick walk down the middle section of King Street in downtown Charleston will yield plenty of options! ( and you can always download a free 2 hour parking pass.)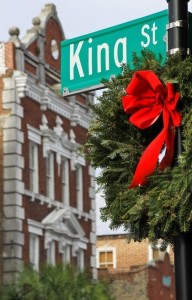 2. There is not only a great selection to be had, but they are also totally affordable….
3. Hair ornaments are a great 2014 on-trend way to really make your holiday look complete….
From simple ribbons & embellished bobby pins to jewel encrusted headbands, add a little oomph to your holiday party 'do!
For long hair…
Start with an updo: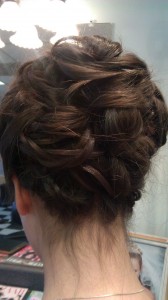 add a bejeweled bobby pin or two…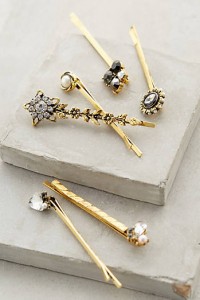 Or for a more princess for a day kind-of-look, go for a bigger statement piece: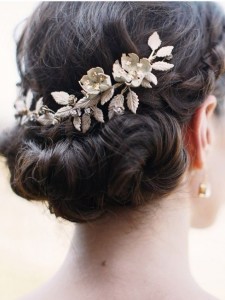 For Medium Length Hair….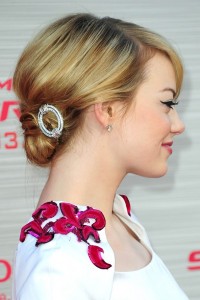 And fret not our short haired beauties….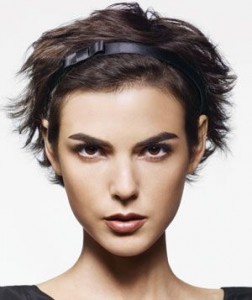 With short hair, less is more!
We hope you are as inspired by these lovely and simple ways to amp up your hair for the holidays. Take advantage of the lovely choices out there and deck the 'do!
Have a favorite holiday inspired hair accessory? Send us a pic of your holiday 'do to our facebook page. We will post your pic and on Christmas Eve a winner will be chosen to win a Polished Hair Care gift bag of our favorite goodies~ you have to be in it to win it!
Have a safe and happy holiday!
Love you, mean it!
Kevin, Annie and Tina