Lately many of you have probably heard me talking about change, and how in the next couple of months, I'm going to be splitting my time between Washington D.C. and Charleston.  Thank you all for being so supportive through my journey! I know in my heart the change is going to be as good for you as it will be for me. I think  the big city will invigorate me  and inspire my creativity to new heights!  And of course, I will always be happy to get back to Charleston and see your faces in my chair!
Change…it's all about change….This got me to thinking about the fact that I'm actually in an industry that literally is all about change.  And it's a good thing, especially when it comes to your hairstyle. (Look at the drastic change my own hair has undergone in the past 7 months and yes… I need to change my picture here!) But enough about me,  let's talk about change and you….
Ever walk into a salon and tell your stylist to surprise you with a new look? Uh huh… (yes sister, we're talkin' about you…..) And how did that work out for you… Chances are, even if you loved the hairstylist, you weren't entirely happy with the haircut you ended up with because you didn't walk in with a good mental image of what you wanted. So if you're ready for a big change, don't let history repeat itself!
Your hair is one of the first things that people notice about you, so why would you just show up at the salon unprepared? Trust me when I say you need to do a bit of "lite-homework"  first… So before you make a major hairstyle change, look around. Start by making a mental note of hairstyles you like that you see on other people on the street.
Then be sure to browse a few magazines before your appointment, (and don't forget to surf the net!)
2. Shape up before you ship out!
Before you head out to get that new look, take a good gander in the mirror and determine your face shape. (This can change a bit depending on your current weight.) Once you figure out what your face shape is: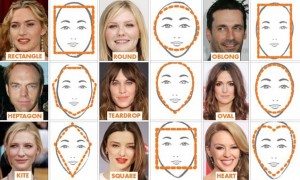 Then, go ahead and type it into the Pinterest search bar. Pinterest is awesome for inspiration…You'll instantly see images of women with the same face shape, and from there you can determine the styles that "speak" to you the most. If you see a particular image that you love, email it to yourself so that you can whip out your smart phone and show your hair stylist!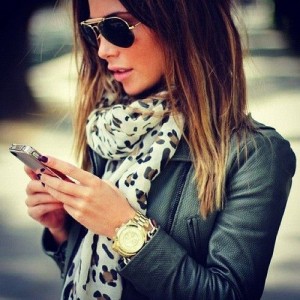 3. Try before you fly!
There are some great websites that allow you to upload a picture of yourself and "try on" different hairstyles. So get your smart phone out, take a selfie and email it to yourself. Then simply upload it to a site that lets you try on different hairstyles.
Once you've tried the above tips ask yourself…do you really want to cut off all your hair, or are you just in the mood for a change? Switching up your hairstyle doesn't have to involve major scissor action!  Just tweaking your color or changing your part can have the same effect as a drastic cut with out the long tail effect of cutting it all off!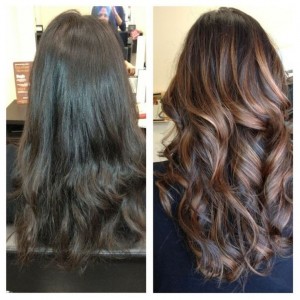 Change is a good thing. Here at Salon International we are all about it.  Whether you want to add hair extensions, come in for a Balayage treatment, dust off your ends, or completely change your color, Salon International is in the industry of change.  So don't get stuck in a rut with the same hairstyle year after year~ (It will only date you, and we can't have that!)  There are so many ways to tweak your image and stay current and fresh and we want to help you do so!  But remember….. the "mane" thing is to have a good mental image as well as a picture in hand when you get to the chair!

So just be sure to look before you leap…..
We will take care of the rest!
Until next week,
Love you, mean it!
Kevin