The Best Hair and Beauty Blogs
Feb 27, 2015
We've been doing homework to find you three of the best hair and beauty blogs on the internet!
Well, hello friends, it's  been a few weeks! And you may or may not have noticed that we've been away for awhile. But here we are again and we are happy to say, after a little research, Snips & Tips is back!
While we were away from our usual weekly blog, we did a little surfing on the internet:
Here are what we think are three of the top hair and beauty blogs on the internet:
1. If you are a "dyed and true" home-colorist, check out these tips  from Refinery29.com. Written by one of the lead colorists at the Oscar Blandi Salon, Kyle White, this blog post has some amazing DIY home coloring secrets:
2. If you like to see video tutorials on how to style the perfect messy bun, we think you'll like TheSmallThingsblog.com. Written by a seasoned hairstylist, this blog is famous worldwide for its excellent video tutorials!
3. If you are a beauty product fiend like we are, then you're not going to want to miss out on these really helpful product reviews on BeautyHigh.com.
These are only three of our favorite blogs out there! Trust us when we say there a dozens more that we want to share with you! And sharing my friends, is indeed caring! We hope you like these blogs as much as we do!
Meanwhile, have you called Annie at Salon International to schedule your next appointment with Kevin or Tina?
Until next week,
Love you, mean it!
Kevin, Annie and Tina.
Meet 2015 "Head On"
Jan 02, 2015
We're not going to lie and tell you box color is the worst thing ever for your hair, because we have actually seen some halfway decent results….however… That said…..having "halfway decent" ( which is what you get) vs. truly beautiful healthy vibrant hair color is a pretty major difference….
It's the difference between drab and fab…..

So if you are a box hound (we're not judging here), we want to personally encourage you to add just this to your New Year's resolutions: To come in for one color consultation, because sister, we promise it will rock your world….
You see, the thing is, over time (and those of you who do your own can attest to this), box color simply stops delivering the desired results.
For starters, box color is formulated so that everyone and anyone can use it, but not everyone's hair type, condition or color is even remotely the same. In fact, most box dyes are formulated with maximum amounts of pigment and developer, so that it is able to work on most people. The chances are if you've  dyed your hair previously, your processed hair isn't going to need that strong of a developer…. The result of repeated use of box color= DAMAGE TO YOUR TRESSES…
We can accurately create a color for you.  When you come into the salon, we can look at your color and your hair and make educated decisions about how to get the color result you want. We look at the natural hair level and the undertones as well because those factor into our final result. We NEVER use just one color, we create a formula often using 2 or 3 colors that gives you the best results. Moreover, we can adjust the formula based on the condition of your hair.
We also have different techniques for applying color based on your hair condition. Applying color to hair in great condition is completely different from applying color to hair that has been damaged or is very porous. We care about the condition of your hair and want to make it look great and feel great. Professional color will keep your hair feeling healthy…
Yes…we've have seen some decent box color ,but more often than not, we see box color when someone is coming to have us fix it. Fixing botched color is expensive because it requires several processes.
2015 is going to be a really stellar year, don't you think? – so why meet it "head on" with fabulous hair?
love you mean it.
Kevin, Annie and Tina
Flying Pies? Oh My!
Dec 26, 2014
If you are anything like the rest of us, you probably did some over indulging with your favorite foods over the holidays with friends and family… don't worry…that's okay! Trust us when we say, we know that it's practically unavoidable with all those goodies flying around…
( Well….it sure feels like the pies were flyin' this holiday!)
So, if your digestive system has been in overdrive with holiday treats and heavy meals, take cover! Now is the time to give your body a break.
That said , we are dedicating today's Snips & Tips blog post to a few healthy reminders (and tips) for getting our beautiful selves back on track…
1. Get Sassy
To reduce cravings for sugary foods,(especially after over indulging) drink a lot of water. We love this sassy water recipe from the Flat Belly Diet- it actually soothes your digestive track and it tastes good too!
2.   You Don't Have to 'Leaf' it All Alone!
We're not going to sit here and tell you to avoid all those wonderful treats that you are sure to come across between now and New Year's ( 'cause they're still flying around!)….but, we  encourage you to maybe add some greens to every meal. It's not necessary to eat exclusively leafy foods  to reap the benefits,(nobody likes those impossible  straight salad diets anyway!) but be sure to incorporate some dark leafy greens and fresh vegetables~ your hair skin and nails will show results in just one or two days!
3. Recharge:
Recharge with a good 30-minute walk after dinner for the next few days… even if you don't feel like it. A short walk will help you unwind before bed, and getting plenty of rest is key to feeling and looking great!
We also hear that variant strains of the flu are going around right now…so DO be an obsessive hand washer! A good friend who is a nurse tells us: it's the final friction of wiping hands after a soap and water wash that removes germs!
See… it's not that hard to get back on track, and still enjoy the rest of the holidays. We wish you all a safe a happy New Year's…. and until next time…
Love you, mean it…
Kevin, Annie and Tina!
Deck the 'Do and a Happy Holidays Y'all!
Dec 19, 2014
This past week Kevin sent his little elf helper out on the  town to scout out where to pick up some holiday hair bling…and the good news is this:
1. This holiday season there are no shortages of gorgeous hair ornaments in the stores about town! Just a quick walk down the middle section of King Street in downtown Charleston will yield plenty of options! ( and you can always download a free 2 hour parking pass.)
2. There is not only a great selection to be had, but they are also totally affordable….
3. Hair ornaments are a great 2014 on-trend way to really make your holiday look complete….
From simple ribbons & embellished bobby pins to jewel encrusted headbands, add a little oomph to your holiday party 'do!
For long hair…
Start with an updo:
add a bejeweled bobby pin or two…
Or for a more princess for a day kind-of-look, go for a bigger statement piece:
For Medium Length Hair….
And fret not our short haired beauties….
With short hair, less is more!
We hope you are as inspired by these lovely and simple ways to amp up your hair for the holidays. Take advantage of the lovely choices out there and deck the 'do!
Have a favorite holiday inspired hair accessory? Send us a pic of your holiday 'do to our facebook page. We will post your pic and on Christmas Eve a winner will be chosen to win a Polished Hair Care gift bag of our favorite goodies~ you have to be in it to win it!
Have a safe and happy holiday!
Love you, mean it!
Kevin, Annie and Tina
Business as Usual
Dec 12, 2014
So by now you've all probably heard the good news that Kevin has officially joined the exclusive styling team at Salon Daniel in McLean, Virginia. Rest assured dear clients, his decision to expand his client base to the Georgetown, Alexandria and McLean, Virginia area  won't deter him from continuing to work his magic on your lovely locks here in Charleston. In other words,  it's still business as usual here on Coleman Boulevard at Salon International….
These hands will still be working their magic here in the Low Country….
Besides, when you  are blessed with a top-notch "gatekeeper" (a.k.a. salon manager) like Annie Scarboro,  booking your usual appointment with Kevin is still going to be a cinch…
Adding to the fact that Annie will still be booking Kevin's usual clients ( and there are many of you), we are thrilled to welcome all the new clients Salon International stylist Tina Smalls has brought to the fold… And by the way,  did you know that besides being a top-notch and innovative stylist (and all-round nice person,) Tina recently completed an OSHA approved certification in Keratin Complex hair smoothing therapy? It's kind of a big deal folks… here's why:
Thank's to Tina's technical prowess, a Salon International Keratin Complex hair smoothing treatment can transform your hair:
Kevin, Tina and Annie will be here to to what they do best… so don't fret. Remember, it's business as usual… Now that's something to dance about!

Until next week,
Love you, mean it,
Kevin, Annie and Tina!
Pretty Women Unite!
Dec 09, 2014
Oh it's on, people! Master stylist Kevin Sanders is so very pleased to announce that in addition to continuing his services for his longtime loyal customer base at Salon International in Mount Pleasant, he has officially joined the exclusive stylist team at Salon Daniel in McLean Virginia.
With 25 years + experience, Kevin's unrivaled attention to detail has landed him a ranking as one of the top colorists and hair extension experts in the Southeast. His Five Star rating on Google and his Google reviews  underscore the fact that he is hands down-one-of-the-most precise and innovative stylists in the industry… (so much so, that many of his current clients actually travel from other cities to seek out his services!) Call Salon Daniel today to book an appointment with Master Stylist Kevin Sanders. (6828 A Old Dominion Drive, McLean Virginia 22101~ 703-893-5000.)
Stay tuned for more Snips & Tips news this Friday,
Until then,
love you mean it,
Kevin
The Politics of Making People Beautiful One City at a Time
Dec 05, 2014
Diving into the politics of making people beautiful has been Kevin's first order of business as he begins his expansion of Salon International of Charleston to the Washington D.C. area. In between scheduling his growing list of Capital Hill, Alexandria and McClean Va., clients, and spreading the word about bringing his expertise on Shrink Link Hair Extensions to our nation's capital, Kevin's looking forward to enjoying a few Sunday mornings at the Eastern Market, and taking some time out from his busy schedule to do a little people watching along the National Mall. (Seriously…what better place is there for style inspiration?)…
One thing on Kevin's "to-do" list in D.C. is to stop by the exclusive Nectar Skin Bar in Georgetown~ Why? Only because it's Washington's premier destination for mink eyelash extensions and who doesn't love  high quality mink eyelashes? Heck, there might even be some time to enjoy an oxygen facial there as well! Sounds like a good plan if ever there was one…
Although he's really planning on being very active in the Washington D.C. area, Kevin's first order of business is to do what he does best: transform the good people of D.C. one client at a time. We can't wait to see some more before and after photos like this lucky lady's:
During:
After:
We are so looking forward to showing you more before, during and after shots of the lucky ladies of D.C.! Until next week,
Love you, mean it!
Kevin
Black Friday Have We Got News For You!
Nov 28, 2014
It's a beautiful thing when a career and passion unite! Those of us "in the know" already know how much Kevin loves loves loves his profession! In fact, he loves being a stylist so much that he's currently in the process of expanding his business. (What else does a passionate master stylist with over 25 years experience do to keep his craft fresh?…)  And so, his decision to spread his wings and continue his passion for constantly staying ahead of curve is one that we will all benefit from.  In addition to continuing his highly sought out services for his longtime loyal and beloved customer base at Salon International in Mount Pleasant, Kevin will also be further expanding his craft to the Washington D.C. area!  (Don't worry Charlestonians~ we are not losing one of our finest, we are gaining an even more invigorated and innovative stylist..). What can we say? We think the beautiful people of Georgetown, McClean, and Alexandria are just going to be that much more beautiful… And judging by his  five star google rating,  Kevin's longtime clients in Charleston already know how lucky Kevin's new clients in D.C. will be to have him…
Stay tuned to find out where you can book an appointment in DC with Kevin….
until then, don't get too caught up in the Black Friday mess…
Love you, mean it Kevin
Change is a Good Thing
Nov 21, 2014
Lately many of you have probably heard me talking about change, and how in the next couple of months, I'm going to be splitting my time between Washington D.C. and Charleston.  Thank you all for being so supportive through my journey! I know in my heart the change is going to be as good for you as it will be for me. I think  the big city will invigorate me  and inspire my creativity to new heights!  And of course, I will always be happy to get back to Charleston and see your faces in my chair!
Change…it's all about change….This got me to thinking about the fact that I'm actually in an industry that literally is all about change.  And it's a good thing, especially when it comes to your hairstyle. (Look at the drastic change my own hair has undergone in the past 7 months and yes… I need to change my picture here!) But enough about me,  let's talk about change and you….
Ever walk into a salon and tell your stylist to surprise you with a new look? Uh huh… (yes sister, we're talkin' about you…..) And how did that work out for you… Chances are, even if you loved the hairstylist, you weren't entirely happy with the haircut you ended up with because you didn't walk in with a good mental image of what you wanted. So if you're ready for a big change, don't let history repeat itself!
Your hair is one of the first things that people notice about you, so why would you just show up at the salon unprepared? Trust me when I say you need to do a bit of "lite-homework"  first… So before you make a major hairstyle change, look around. Start by making a mental note of hairstyles you like that you see on other people on the street.
Then be sure to browse a few magazines before your appointment, (and don't forget to surf the net!)
2. Shape up before you ship out!
Before you head out to get that new look, take a good gander in the mirror and determine your face shape. (This can change a bit depending on your current weight.) Once you figure out what your face shape is:
Then, go ahead and type it into the Pinterest search bar. Pinterest is awesome for inspiration…You'll instantly see images of women with the same face shape, and from there you can determine the styles that "speak" to you the most. If you see a particular image that you love, email it to yourself so that you can whip out your smart phone and show your hair stylist!
3. Try before you fly!
There are some great websites that allow you to upload a picture of yourself and "try on" different hairstyles. So get your smart phone out, take a selfie and email it to yourself. Then simply upload it to a site that lets you try on different hairstyles.
Once you've tried the above tips ask yourself…do you really want to cut off all your hair, or are you just in the mood for a change? Switching up your hairstyle doesn't have to involve major scissor action!  Just tweaking your color or changing your part can have the same effect as a drastic cut with out the long tail effect of cutting it all off!
Change is a good thing. Here at Salon International we are all about it.  Whether you want to add hair extensions, come in for a Balayage treatment, dust off your ends, or completely change your color, Salon International is in the industry of change.  So don't get stuck in a rut with the same hairstyle year after year~ (It will only date you, and we can't have that!)  There are so many ways to tweak your image and stay current and fresh and we want to help you do so!  But remember….. the "mane" thing is to have a good mental image as well as a picture in hand when you get to the chair!

So just be sure to look before you leap…..
We will take care of the rest!
Until next week,
Love you, mean it!
Kevin
Part 2: Holla-Do!
Nov 14, 2014
Kevin's Top Five Favorite Holla~dos for the 2014 Holiday Season! Whether you are in the DIY mode, or planning on heading to our Style-on-the-Go Dry Bar to get "done up" for your holiday event, we've gathered what we think are the top five looks for the holiday season.  Glimmer and shine, it's the Holla-do inspiration post!
1. Get Swept Away
Side-swept hairstyles are a hot trend for your 2014 holiday look. The side sweep is flirty, sexy and when well executed, can be very sophisticated… Work in a braid, add a few curls, or just keep it sleek. (You can also take the side swept look to the next level by adding a subtle jeweled accessory to set it off.)
You can loosely pin up a side do like Taylor Swifts' winter gala look, or leave it down for an extra sultry look:
2. Pony Up!
A pony tail is the perfect hairstyle for a holiday party. The pony is casual and classy, and trendy at the same time. You can wear your pony high, low, pumped up, curled, straight, or swept to the side. It's easily modified, always fun, and a look that you can often often accomplish without the help of a professional.
Try a high pony for that vintage 1960s vibe…
3.Knot a Braid???!!!
Yes a braid!…Braids are not just for Heidi anymore and in fact, they are huge trend at the hair shows! You can incorporate a braid into your Christmas hairstyle and transform an ordinary do into "Holla do!"  Add a small braid to your style to create texture and style. Braids make your style go from every day to something special. (Some of my clients even braid Shrink Link Extensions into their hair.
You can also try loosely braiding a section of your hair for a romantic look, or turn a braid into a sleek chignon.
4. Be a Shining Star!
One of the best ways to make a statement is to "go straight" for the holidays. You can do this at home or book an appointment at our Style on the Go Dry Bar! For a truly "Polished" look, be sure to keep a purse size spray bottle of Polished Hair Care Argan Oil and a comb in your handbag. Not only will this ensure your hair stays sleek for the evening, but the Argan Oil will amp up your shine factor!
5. Get Shorty!
Holiday hairstyles for women with short hair is all about texture. Rev up your short hair with a style that is a little more than your every day look. Depending on the length of your short style, you have several options for the type of texture your can add. For ultra short pixies, go for a smooth blowout and add shine. If you have a longer bob, add curls. Curling your hair in ½ sections with a curling iron (after you've blown it dry), and curling sections in opposite directions with give your hair lots of "Holido" movement! A light styling, such as our "Stop a Bird in Flight" spray will help hold the look in place and at the same time add some "ree dunk you lous " amount of pretty shine!
We hope you are inspired by our  favorite "Holla dos." And don't forget, if you want to knock it out of the park at your office holiday party this year, make an appointment for our Style-On the-Go Dry Bar and we'll make you the belle of the ball!

Love you mean it,
Kevin
Holla Dos: Do Your Duty and Show Your Hair Some Love this Season!
Nov 07, 2014
So now that the elections are over for the time being….you still have a call to duty! Whether you've got short hair, long hair, fine or thick hair, it's your "do-to-a tee"  we are talking about here. Check out  Kevin's top "Holla Do's hair care tips to turn your lack-luster post election day tresses into luscious locks just in time for the upcoming  holidays. These 10 simple ways to tweak your existing routine will get your hair in tip top shape and primed for  styling those  "Holla Do's!"
1. Get Regular Trims!
Regular trims will keep your hair healthy. Depending on the thickness of your hair you should visit your stylist every 6-to-8 weeks. If you are trying to grow your hair and worried that your stylist will cut too much off…stop worrying and go for regular trims, but be sure and tell your hairdresser you only want the ends "dusted." (This is hairdresser lingo that every stylist understands… you'll walk away with healthy ends and the length you wanted to keep!
2. Don't Just Brush this Advice Off!
Hair is weak when it is wet. When your hair is wet, think of it as your most expensive delicate silks! When wet, comb your hair rather than using a hairbrush. This practice will help prevent dreaded split ends.
3. Wash Your Troubles Away!
When shampooing, give your hair a thorough wash! How? Make sure you massage your scalp using the tips of your fingers in circular motions~ Do this a half a dozen times to give it a full cleanse – and be sure you rinse your hair thoroughly. Get in the habit…. You'll see and feel the difference!
4. Have a Blast!
Seal hair cuticles by blasting your head with cold water once you've rinsed the conditioner out – this will give your hair more of a shine. If you don't want to shock your entire body in the shower with a blast of cold water- Seal the deal this way: Simply run your head under the tap in your bath tub once you are out of the shower-only your scalp and hair will get the cold blast!
5. Get a Happy Ending!
Dry ends can make your hair look a lot less healthy than it is. This is when you need a protein rich leave-in conditioner. "It's A 10 Miracle Leave-in Conditioner" will have people asking you how'd you get such bouncy hair? – It's a bit on the pricey side, but you won't need much and it's a fabulous product!
6. Dry this at Home!
Don't just use dry shampoo when you're short on time and your hair is looking a little greasy – it's great for creating volume on fine or flat hair too for everyday styling. Check out our very Polished Hair Care's "Dirty Girl Dry Shampoo" and Kevin's other  parabens free specially formulated haircare products at the Salon.

7. Strike the Right Balance!
Whether your have a side or center part, make sure you keep the back of your part centered at the crown This styling tip will balance your look and prevent one side from looking flatter than the other! (Queen of the Hair-Flippers, Kristen Stewart has the zig-zag part down to a sexy science!)
 8. Pre-Treat  Your Tresses!
*This is a great hair tip for the colder months when windy weather and central heating can dry hair out: Use Polished Hair Care Argon Oil to pretreat hair BEFORE you Shampoo- spritz and leave in for 20 minutes before you wash!
9. No Need to Get to the Root of the Matter!
Always remember when washing hair to concentrate more on shampooing the roots, but use conditioner mainly on the ends. Only put conditioner on the roots if really needed as it can cause your hair to look flat!
10. Less is More!
Best tip for moisturizing your hair: don't overdo it with the product, a little goes a long way and your hair will only take on what it needs. If you invest in quality hair care products, use them sparingly~ your hair and your wallet will thank you!
* To strengthen your hair, you need to eat a high protein diet, particularly at breakfast and lunch, so jam-pack your diet full of omega-3 fatty acids: Have some Salmon for Lunch today! Bon Appetit!
Work these haircare tips into your normal routine and next week we will take a look at Holla Do's Hair Styling tips  to bring out the Glamour Diva in you for all those holiday parties you'll be attending.
Until next week, I really do love you all and I really do mean it!
Kevin
Halloween Can Be Such a Drag ( for your face, that is)
Oct 31, 2014

Looking great for one night isn't really worth it if it means you are going to damage your skin for the next two weeks. Who needs a ghoulish breakout? We know that in the spirit of Halloween, you are going to apply pounds of mascara, paints, glue, glitter and goodness knows what else to that precious mug of yours, but before you get your Halloween on, here are some tricks and treats that will be sure to save your skin:
1. Know what you are putting on your face! Read the ingredients! We recommend using Elegant Minerals Brand Face Paint. It is safe, mild and organic. It's also easy to remove and doesn't stain everything in sight!
2.Be sure and hydrate your skin from the inside out. Start by applying a heavy moisturizer for your impending spooky night. Then be sure to drink a lot of water before and after you don your costume! If your skin is richly moisturized, excessive make-up will not completely parch your skin and your make up will be less likely to flake through out the night.
3.Exfoliate! If your make-up is oily and thick, exfoliation will remove the last traces of make up molecules and at the same time, slough off dead skin cells. Use a mild exfoliation cream. Michelle Cosmetics makes a really gentle micro exfoliation cream that is made from natural botanicals and great for sensitive skin. It's a bit on the pricey side- but it just so happens to be on sale now- so it's a good time to buy it. (It's 60% off !). And if you really want to trick your skin into looking absolutely radiant, try this Halloween treat
4. Be sure and have a blast on this ghoulish night…and if you are like some of us, you might even try going for a costume that requires a minimal amount of make-up- (this  little number will be slipped on, and with a few eyeliner whiskers to the face and a pair of dollar store kitten ears…someone's  skin is going to thank them in the morning…

….that is, of course, if they can stay away from all that Halloween candy!
Until next week,
Love you, mean it!
Kevin
What About (the) Bob?
Oct 24, 2014
What about (the) Bob?
We mean "Bob" as in the iconic hairstyle that keeps reinventing itself since its debut in the 1920s! So now you might  be thinking  to yourself , 'what? It's 2014 and the bob is still in? What about the bob???!!"   Well, we  do a lot of posts about long hair, Shrinklink hair extensions, and how to grow your hair  into that wavy -cool Sarah Jessica Parker middle part ombred kind-of-way-
…. but this breezy October morning we are thinking… hey….what about (the) Bob?…..
The bob has been the haircut of choice of brazen trendsetting women since the 1920s and it has yet to go out of style. Style maven  Coco Chanel's bob was defined by her thick tousled curls and deep side part~ In fact, Chanel spokesmodel and actress Keira Knightly gives a fashionable nod to Coco's bob in ads for Chanel:

Here are three modern uptakes on the bob. From sexy tousled hair to the more sleek blunt styles, make yourself over with a wearable take on the classic short  haircut:
1. Need inspiration for a party style? Add a touch of glamour with this 20s-inspired wave to frame your face. Not only does the wave give flat hair much-needed movement and bounce, but the softness adds a flattering, playful feel.
2. Want to re-create that salon super-gloss at home? Your shiny bob starts with deeply conditioned and hydrated locks and investing in a good treatment is a must. We recommend having a bottle in Argan Oil in your arsenal of shine products. It's 100 percent natural and it's good for your hair!
3. For those with slightly longer layers, why not try curling the ends for a quick and easy party style. It pays to invest in a good quality conical wand that heats up to a high temperature in a matter of seconds to create gorgeous, bouncy curls in an instant!
Finally… make sure you have a good styling mousse and shine enhancer  on hand to give your bob a modern versatile look!
We think we will see a lot of bouncy bob-like dos at holiday parties this year because nothing says celebrate like a sexy timeless bob!

Happy Styling!
Love you, mean it!
Kevin
A Stroke of Genius!
Oct 17, 2014
With holiday parties just around the corner, you are probably planning the perfect outfit, complete with sequins, shimmery make up looks and elegant nail art… After all, a girl has to compete with all the holiday glitz if she's gonna get noticed!
So what about your hair? Well… It's time to ramp up your look with some fresh highlights of course!   In some of our facebook posts as of late, you've probably noticed us talking about Balayage… And here at Salon International more and more of our clients are coming in and asking for the increasingly popular balayage highlight technique. The truth of the matter is Kevin has been using both the foil technique and this amazing hair painting technique for years…. On a trip to Paris several years ago Kevin noticed this French-hair painting technique… but says in fact, "Balayage has been around for a long time~ Super model Gisele Bundchen, with her luscious sun-kissed locks, made women all over the world want the look, and I LOVE IT!"
So more about the actual technique: Balayage, which is also called "hair painting," creates the most natural-looking highlights because they are painted on by hand, and your colorist can scatter them throughout your hair in a more truly "sun kissed" way. Kevins says: "When you use foils only, you have to work row by row, which can make the highlight pattern look a bit too linear.
That's why I love balayage! With this really creative technique, I have much more flexibility on where I want to place highlights. I "paint," and the result is much more natural looking. To begin with, I start painting your highlights on at midshaft, just where the sun naturally hits your hair the most. Then, I gently paint up towards your roots, which makes the growth at the scalp look more gradual. (When you use foils, the entire section is coated evenly with color, and then wrapped up in the foil, and the heat from the foil makes that piece uniform in color from roots to tips. With the foil technique, as your hair grows out, the demarcation at your roots looks like a straight line, making it look a lot less like natural.)   "I've also had clients coming in and asking for the grown-out ombre highlight effect. For this current trend, balayage is the definitely the way to go.
It also has another added benefit: Longer lasting results. "Since the grow out at the roots isn't as obvious, you can wait a litter longer before getting a touch up. Foils usually require a visit to the salon every six weeks, but with balayage, a client can go eight to ten weeks.

How's that for a stroke of genius?
Love you, mean it!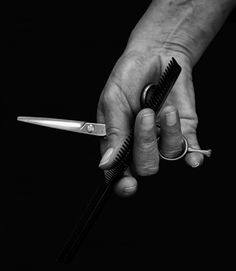 Kevin.
Don't Get Naked, Try Going Nude!
Oct 10, 2014
With the change in season coming about, it's not just time to trade out your sundresses and flip-flops for sweaters and boots.  It's also time to give your daily make-up products a seasonal overhaul…and in particular, it's time to trade out your summer eye shadow shades for some rich and earthy fall colors…. And it's time to GET NUDE!
No darlin'….. you can leave your clothes on…. What we are talking about here is your cosmetics bag and what's in it for this gorgeous fall season! (And by the way, on that note, did you know that Kevin, in addition to being one of the best colorists in the Low Country and the reigning king of Bayalage Ombre highlights,  is also a certified make-up artist?.. Well….it's true…)
Okay… now that we've pointed out Kevin's awesomeness when it comes to highlighting and make-up application, can we get down to business?
If you prowl around online for advice on when to toss your eye make up out and start afresh, you'll find that the experts don't always agree~ expirations on eye make up varies with the exception of one general rule that every body agrees on: If you've had an eye infection of any sort- toss your eye shadows, mascaras and eyeliners out right away! Other wise, using common sense, such as checking your make-up for smells and color changes will serve as indicators as to whether or not it's time to toss…. n'est pas?     And of course- keeping your application tools a.k.a. make-up brushes clean, is a must. We use a little bit of gentle shampoo on the natural bristles of our make up brushes- worked up into a nice lather and thorough rinsed and air-dried.
So…We promise that we are not now going to tell you to run out and buy this and that for some unrealistic amount of money…., Instead… we are excited to tell about a product that is not only completely awesome for fall, but one that won't break the bank, we swear!   Some of you may have already noticed….. A few months ago, Maybelline released a palette full of nude eye shadow shades at a very affordable price. Compare this palette to the more chichi Urban Decay Naked 1 palette at $50.00 a clip….
Maybelline's ten dollar palette  ( yes it's only $9.99 at Walgreens and Walmart!) gives Urban Decay a really good run for the money….     Maybelline's "Nude" contains a 12 pan palette of nude colors that has a beautiful mixture of shimmer and semi matte textured shadows that look great on all skin tones and eye colors…..day or night!
The colors are really perfect for autumn! Also, the casing is very sleek; it's black with a clear window that allows you to see the shadows and the words 'The Nudes' is written across the front written in silver letters. It reads really high-end, (c'mon Chanel gals, you know you love the casing!)   And. It. Retails. For. Ten. Bucks. The shadows are not assigned names, but every nude color you need to create day/ night and smokey eye looks is included…Also included in this gem of a palette is a sponge eyeshadow applicator.
  * If you invest a dollar more  and pick up a tube of E.L.F's eyelid primer:
Your amazing Maybelline Nude Palette will  all the more be your new best friend , we swear…. So what are you waiting for? Get Nude!….and just think, with the forty some dollar savings, you can always come by our Dry Bar for a professional blow out!       Until Next week,
Love you, mean it!
Kevin
Color, My World…
Oct 03, 2014
If that gorgeous hair shade you left the salon with is not the same color you end up with 3 weeks down the road….(and this might be particularly true for blonde hair which tends to change color the most)…here is something to consider: One cause of fading hair color is oxidation. Oxidation is a natural process that occurs when oxygen molecules in the air attach themselves to color molecules in your hair. The end result is dull and faded hair color. While there's not much you can do about oxidation, you do have power over one contributing factor: sun exposure. Keeping your head covered in the sun with a cute scarf or trendy hat will dramatically reduce fading.
You also have the power to at least stave off color fading and making that gorgeous hue last longer between visits to your colorist by adhering to these five hair color maintenance rules:   1. The first step to maintaining your color is of course, scheduling your salon visit about every six weeks for all-over color, and no longer than three months for highlights.
2. Let your stylist help you choose a suitable color…Although going the complete opposite of your natural hair color can be incredibly daring, it also means that you will need to re-dye as soon as your original roots start showing…. Thus, choosing a color that is somewhere in the range of your natural hue will make the finished look hold that much longer!
3. Shampoo and your water type can also influence color fading. Hard water that is mineral heavy can leave deposits on hair that dull and fade color. This is exacerbated if you use a harsh or medicated shampoo, which can actually strip color.  To reduce fading, choose a salon quality shampoo with gentle ingredients, (preferably parabens-free). Salon products are for the most part much better than the products on big store shelves… Why? Because they tend to have better ingredients! REMEMBER: When you examine the ingredient list on a bottle of shampoo, what you see listed first is what there is most of in the bottle and so on until the end of the list which is what there is least of in the bottle. Read your ingredients… and by the way, if you ever have any questions about a particular ingredient and how it affects your hair…just ask us…we know all about hair care ingredients-  Always look for products for color treated or damaged/dry hair. You might also want to try a color enhancing shampoo, a temporary product that revitalizes hair and pumps up color between salon appointments. However, be sure to tell your colorist if you are using these shampoos as some can impact the performance of permanent hair coloring.   4. Water Temperature: Hot water is NOT the best for any type of hair, but it can be particularly damaging to hair that has been given the color treatment. Cooler water is definitely the way to go when it comes time to shampoo and condition your hair, and we can almost guarantee that you will feel as good as your hair looks after getting the cold treatment.
5.  When hair is glossy, it fools the eye into seeing color as fresher than it is-ask your colorist about having a professional gloss applied to your hair. It will add shine and adjust the tone of your hair. Use Argon Oil as a conditioning styling product for daily shine as well!
Until next week… Love you, mean it!
The Winds of Change
Sep 26, 2014
Ever notice how the colors a person wears can affect how we perceive them? Well… according to a recent British study, red and pink, for example, are thought to signal sexual attractiveness, whereas darker colors like black, browns and dark blues convey the impression of authority. Subtle colors like this gorgeous understated come hither (heather) palette of  greys, soft browns and taupe  underscores a stylish confidence that says 'I am ready for the new season'
This theory of color analysis implies then, that certain colors are capable of either emphasizing or, (heaven forbid), de-emphasizing one's attractiveness to others.  We  know our clients are pretty stylish women..so  you're probably thinking "well, duh" right about now…
Oy… What we are actually driving at here is CHANGE. We all crave change every now and then… And with the cooler winds of autumn blowing in, it's not just in the salon world that we see that desire for change going into effect…. In fact, if you're like us, you may have even felt the subtle excitement in the air at the very thought of change… In the style landscape for example, just being able to retire those tired summer flip-flops and once again don a pair of stylish boots, a figure flattering jacket, and a burst of color with a pretty scarf are the easy, no-brainer changes we all seem to look forward to. It's actually been the topic of small talk around these parts as we've been out and about running errands. We feel, hear and see the buzz of excitement… and just like every year, it all begins when you see that first spankin' pair of boots on someone else that makes you think, "oh goody, it's time for that change….
But… when it comes to updating your look for fall, change doesn't stop with a few accessories… it also means a tweak to your color palette, which is why we are booking more color appointments than ever… and it's why in part, we are proud to announce an important change here at Salon International….
Let's all welcome our new stylist and color expert, Tina! You're going to love her. With her pretty darn amazing people skills (trust us, we are already smitten) and her clear passion as a stylist, we couldn't be more pleased to have her join our team. She's won us over with her spot on skill set, her easy going personality and her passion for making people look and feel great!
We know she will be making our clients very, very happy and that's as important to us as it is to you. So with the winds of change upon all of us, we are confident that Tina's expertise as a colorist and top-notch experienced stylist, (not to mention her breezy personality) will simply sweep you away. From major overhauls, to soft and subtle updates, Kevin and Tina are ready to take your fall color to the next level (no pun intended!) Let Salon International get you fall-ready in no time!
Between her and Kevin you can dive "head first" into autumn… after all…a new season means a new you!
Until next week.
Love you, Mean It!
Can We Get A Round of Applause?!
Sep 19, 2014
Have you ever made a hair appointment thinking you REALLY want a new look and then…  arrived for  your appointment without actually knowing definitively what that "new look" looks like?  Maybe you've even found yourself sitting in the waiting area of your salon, minutes away from the chair, "speed reading" through every magazine out on the table in the hopes that you will find the picture that best describes what you THINK you want, even though you STILL don't know what you want.  If that's the case, you probably couldn't even find a picture in any of those magazines anyway….
And then there is the last ditch effort to provide an image (because if you've heard it once , you've heard it a million times..bring a picture with you to the salon)….  As you look over and see your stylist preparing the chair for your session, you might even have reached for one of those large flat, thin look books that seem to contain a lot of really dated spikey- overworked hairstyles and bizarre cuts that make you think 'who in the world would wear their hair like this???'.  You've probably never even seen anyone walking down the street wearing any of those hair styles-
anyway  we digress … back to the point of this post….which is, how to get a great new look and how to get the most out of your stylist through good communication….   Disappointment comes from unmet expectations, unmet expectations often comes from poor communication.  Here are four sound tips to help you get exactly what you want  from your stylist, even when you don't know exactly what you want…
1.  Prepare Yourself:  If it's your first time going to a new salon, do your homework.  Read google reviews ( we say google because they are verified and can not be faked…) Reviews will help you get a feel for the salon, the services offered and whether or not you will be in good hands. Then…take the time to think about your hair as it is . What do you like about it ? What do you not like about it?  If you're not good at explaining things or talking about yourself to others, go ahead and jot those thoughts down. If anything, writing what it is you want to change will help clarify (if even to yourself) what it is you really want. How many times have you looked at someone else's hair and thought to ourselves "I love her hair," or "I want her hair"?  Getting ideas and pictures on how you want your hair to look, even if you yourself believe it's not possible given the current length, color, state of your hair, will still help your stylist get to know you and your hair goals.
2 Put those ideas and your stylist to work: Hairdressers love to cut and style hair, that's why they do it. Don't be embarrassed to explain what you want done to your hair, hairdressers are after all, there to help you. The best loved hairstylists are not just loved for their skills with the scissors, they are loved and followed because of their outstanding people skills as well…. And ps: they WANT you to tell them as much as you can about what you expect for your outcome!
3. Keep an open mind:  If it turns out that your vision for change is one that simply won't work, don't despair and stay with it! Talk to your hairdresser and be open-minded about any suggestions they might have and at the same time, don't be afraid to speak up. The cut you want may not work, but there is something similar that will.  Discuss alternative options and make sure that you and your hairdresser are happy and clear on any styles BEFORE your session begins.
4. Be nice, be kind, ( and please, unwind):  Of course a skilled stylist is key to a great outcome when it comes to your hair…. but keep in mind  you have some super powers of your own….The energy you bring to the chair is sooooo important. A positive, kind attitude has the power to inspire everyone around you  to be the very best they can be….and this includes even the most seasoned, skilled stylist.  Remember, you are the muse and your stylist is the artist…together you can create something worthy of a big round of applause!
Until next week… love you, mean it!
Saturday Sexy 1 2 3!
Sep 12, 2014
Ahh  it's that time of year when the first crisp breezes in the air signal the end of summer. Say goodbye to those hot summer nights and beach blanket bikini weekends… But don't despair… because when you think about it, there is just something so scrumptious, sexy and romantic about the very idea of an autumn weekend. For one, it's the time of year when we all get to enjoy nature's explosion of a whole new beautiful palette of colors. No matter what your weekend pastime is, you are surrounded by the beauty of fall.   With cooler temperatures, not only is every day a potentially great hair day, but it's the perfect time of year for long romantic walks, perhaps culminating in a little warm and cozy spiced pumpkin latte sipping fest at an outdoor cafe where you can people watch and enjoy all the fabulous textures of fall fashions…ahh yes… the list goes on. Did we tell you that we love fall?
Autumn is the time of year when we all want to get out and enjoy all that this season has to offer, so who wants to spend a ton of time looking like they've tried hard to look their best?  Let mother nature do all the work when it comes to your weekend beauty regime and to boosting your Saturday sex appeal.  With added accessories like boots ands scarves, and the bursts of color all around us, when it comes to your beauty regime, less is more. This is the time of year when hair and make-up should be at it's most subtle. Follow these three very basic beauty tips and we promise, your Saturday sex appeal regime will be as easy a walk in the park!…
1. Go For Volume!
Even fine, hair can get some va-va-voom with this  super easy volumizing technique: Spritz a light amount amount of Polished Hair Care's Dirty Girl Dry Shampoo to your roots and massage into your roots and outward. Take your hand and brush hair back away from your forehead and flip your part in the opposite direction of where you normally wear it. If you're feeling especially ambitious, you can hit it with the blowdryer on medium heat for longer-lasting volume.  *When you're styling your hair, use your fingers rather than a brush to comb strands into place to allow for soft, natural texture that looks touchable. Brushes tends to flatten hair, which is rarely the goal when you want that sultry Bridget Bardot kinda Saturday afternoon  look.
2. Bare those Lips!
Switch from those hot summer lip colors to  a more toned down rosy lip balm-( choose a color close to your own lip color,) or use a lipstick with a creamy natural finish. Colors close to your natural lip color require less maintenance. Not sure what works best? Try Rimmel London's Kate Moss Collection~easy on the wallet and beautiful natural colors!
* Apply the neutral color to your lips , then dab gloss or highlighter in the center. This is one of the best ways to give your lips a sexy, plumped appearance: A creamy matte lipstick in a rosy nude shade will boost their natural color, while a bit of incandescence blended into the middle will create a fuller look.
3. Glow from Within!
For a healthy glow, drink lots of water as per usual… but also use a creme blush for a glow from within look.  Powder blush can appear chalky on skin, while cream blends beautifully into the skin for a dewy effect. Smooth it into the apples of cheeks for a pop of color, or blend it up toward your temples for a more sculpted look. We've been raving about L'Oreal Visible Lift Creme Blush is…It comes in a number of shades (pictured here is "Soft Peach"). Blending is a snap with this truly fabulous product. It's easy to apply and using just your fingers the more you blend, the more you can control the pigmentation. If you prefer more color, just stop blending. If you like a more subtle look, keep on blending and you'll get there. It's totally adjustable because it doesn't really "set". It's more like a powder blush in that regard–it doesn't set like a liquid cheek tint does- yet it has great staying power….It costs about $10.00 and trust us when we say, it gives high end products like Nars Creme Blush ($30.00) a good run for its money
// ]]>
So. what are you waiting for? Go and get your Saturday Sexy 123 on… it's that simple….
Until next week,
Love you, mean it!
What the Heck Does Tupperware Have to do with Beauty?
Sep 05, 2014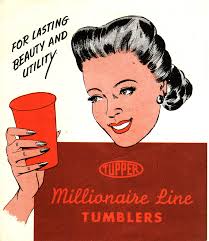 Week after week we post articles on all things beauty-everything from finding the right haircare products for your hair type, to the best mascara on the market, to how to achieve the latest in style trends, what haircuts will suit you best, to all the head to toe DIY easy tips for achieving the ultimate in beauty at home. While all these tips are tried and true….sometimes we all overlook the most fundamental basics in our relentless quest for beauty…
And so, in light of the legendary Joan River's passing yesterday, we thought it is only right to focus on what we think are the two most important tools a woman can have in their arsenal of beauty tips…. Confidence and a sense of humor…
Before we go on and on about why having a sense of humor is important…Let's start with confidence. If you look up quotes from some of the most beautiful women in history on what makes a person truly beautiful most of them will say something about confidence being the number one attribute that contributes to any woman's overall beauty. Let's face it…You can read all the beauty tips in the world, but without possessing some all important self -confidence, you could be just spinning your wheels as you slather on the latest beauty elixir in the hopes of achieving that radiant look:
Of course we are not going to lie and say appearances don't matter. We all know they do, because that is partly where attraction and connection comes from. Our physical appearance is only one aspect of our overall package 'though. It is our personality and how we feel about ourselves that plays a more significant role. Happiness, positivity and kindness makes everyone more attractive.
Confidence radiates strength, passion and conviction.
A confident woman is not afraid to be herself. She is highly self-aware, knows all aspects of herself and trusts herself.
She knows that she is beautiful just the way she is, regardless of what the media dictates. And she doesn't need to look her best to be confident…. but along with self-confidence, a sense of humor is key! A sense of humor is not necessarily the ability to crack jokes the way Joan Rivers did, but having the ability to understand and laugh at a good joke, and having the ability to not take ourselves so seriously all the time, makes us all the more approachable and all the more likeable. Yes it's true that Joan Rivers had more plastic surgeries than we can count- but she always had a sense of humor about it.
Tupperware in this case, ( no pun intended)  is a kind of metaphor for our inner beauty regime…. How well we preserve and care for  our inner-selves , meaning  how we  protect our sense of  self-confidence and how we, through humor, maintain a positive mindset will surely determine how attractive we are to the world on the outside….. Just  think of Sophia and Joan…..and then…. take the lid off if you will, and let your own confidence and humor shine through!
BTW: Did you know that Tupperware became a household name and a multi-billion dollar business under the leadership of       a beautiful confident woman by the name of  Brownie Wise?:
Ah, Joan, you are probably making Brownie Wise laugh in heaven as we read this!  We here on earth will miss your self-deprecating and caustic wit. Thanks so much for making us laugh! And thanks for teaching us that it's okay to pursue our beauty goals as long as we don't forget to laugh at ourselves….
And so.. this weekend, in honor of the indomitable funny lady Joan Rivers, let's all remember to laugh at ourselves a little… and if you are wondering what this has to do with beauty tips… Here's the bottom line: Whether you're telling the joke or just laughing, stand tall! Self-confidence and humor will make you more approachable.(Not to mention the fact that confident, funny women and men reportedly have more sex….).
Until next time…love you, mean it…